Hamza Chah, '21, General Sciences Major
"The JKW Honors program has helped prepare me for four-year university courses and enriched my learning experience at Bergen Community College. Being a part of the board and the program taught me how to be a leader and coordinate with staff members. Without this experience, I would not be the outgoing student I am today," said Chah, a Judith K. Winn Honors and Phi Theta Kappa student.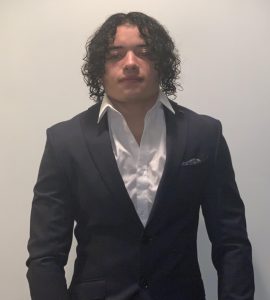 Chah held several leadership positions at Bergen.
Judith K. Winn School of Honors (JKW) President

Phi Theta Kappa (PTK) – Alpha Epsilon Phi Honor Society, Director of Service

College Leads Student Leader

Bergen Community College Scholarship Winner

Bergen Community College AFSP Hero

Hosted Wellness Wednesday (Bi-Weekly) and the TGIF Lounge (Weekly)