An Administrative Medical Assistant on a normal day is responsible for administrative duties.  An AMA answers the phone, greets patients and records vital signs of height, weight and blood pressure.  When not busy welcoming patients, they may clean and prepare the patient exam rooms, maintain client medical records, and assist the office manager in maintaining medical inventory.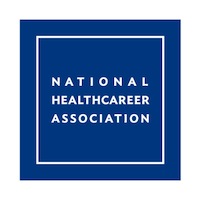 Skills required:
Strong customer service
Inventory management experience
Excellent written and verbal communication skills
Employers: Administrative medical assistants work in an administrative capacity within hospitals, healthcare facilities, or clinics.
Education: Students are eligible to sit for the national certification examination offered by NHA (National HealthCareers Association). 
Job Outlook: Employment of medical assistants is projected to grow 23 percent from 2018 to 2028, much faster than the average for all occupations. 
For more information about this program, click here to schedule an appointment with a Success Coach.