Keanu Carbon, '18, Business Administration Major
"Bergen Community College gave me a new beginning. Because of this institution, I found a community, a passion and most importantly, my purpose," said Carbon who recently graduated from Baruch College in Spring 2021 and is exploring careers in marketing.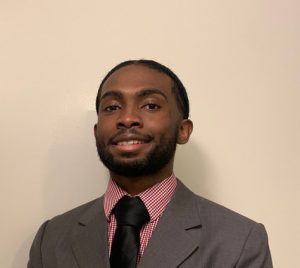 Carbon received several scholarships and awards during his time at Bergen.
Bergen Community College Foundation Hamm Family Scholarship

Bergen Community College Foundation Robert S. Hekemian Scholarship

Bergen Community College Foundation A.M. "Bud" D'Alessandro Endowed Scholarship

Coca-Cola Leaders of Promise Scholar

Phi Theta Kappa Honors Society (PTK)

Certificate of Academic Excellence for Business Administration

Alpha Epsilon Phi Chapter of PTK Bergen Community College Distinguished Leadership

Phi Theta Kappa Certificate of Appreciation

Alpha Epsilon Phi Chapter of PTK Bergen Community College Enhanced Membership Certificate