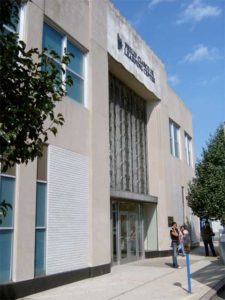 Greetings and Welcome to the Philip Ciarco Jr. Learning Center!
Whether your goal is to enroll in college, advance your career, or begin a lifelong learning adventure, our classes are designed to help you.  If improving English is your goal, our comprehensive English as a Second Language (ESL) program takes you from the basics to college-level academic work. If your goal is to complete your high-school education, you can prepare for High School Equivalency (HSE) exam right here and take the test on site.  If your goal is to pursue an academic college program we provide classes and the services to support you on the path to earning your degree. Finally, our continuing education options are designed to prepare students for jobs in the region's service-sector economy. The options are endless!
Our programs are designed to challenge you!
Phone: (201) 489-1551
Email: bcchackensack@bergen.edu
Address: 355 Main Street, Hackensack, NJ 07601