Learning through and about the arts enriches life and helps to develop critical thinking and the ability to interpret the world around us.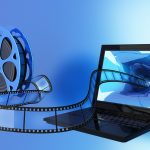 Computer Animation
Learn the art of creating moving images with the computer, students can study computer graphics and animation.
Continuing Education
Interested in professional and workforce development, corporate training or personal enrichment courses? Explore our selection of non-credit classes for job-training, career enhancement or personal enrichment.
Providing the technical skills to translate abstract concepts into three-dimensional reality.