Supplemental Instruction Center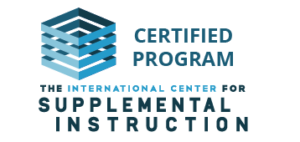 Location: S-119
Phone: 201-879-3559
Joan Connelly, STEM SI Coordinator
Iqra Shabbir, STEM SI Assistant
Aliya Appassova , STEM SI Assistant
Office Hours: Monday – Friday 9am – 5pm
What is Supplemental Instruction (SI)?
Supplemental Instruction (SI) is a learning-enhancement program based on the Socratic method; ultimately, the SI model combines "what to learn with how to learn."
The SI Leader, a specially trained tutor, attends every class of the participating course/section. SI Leaders are model students; they take notes while planning their weekly SI sessions and follow the faculty member's methodology.
SI sessions are scheduled in the CLAC based on the availability of the students from the participating course/section. Each session is designed to help students review course material while developing effective study habits.
What is a Certified SI Program?
While SI is by nature flexible, there has been a growing demand in the last decade to provide a way to distinguish those programs that are adhering to core principles of the model and receive development and coaching from the staff at the International Center for SI. These centers meet the "Core Four" requirements to be designated an SI Certified Program:
SI Supervisors are trained by a Certified SI Trainer from the International Center for SI at UMKC.
SI Leaders receive intensive training both at the beginning of each semester and throughout the semester.
The program must include an intensive focus on SI Leaders planning sessions and those sessions being regularly observed by program staff.
The program must require that SI Leaders attend class sessions; the program must also demonstrate robust data collection, including student attendance, GPA, and DFW data.
SI Flyers PDFs – Intermediate Algebra MAT-160 |  Pre-Calculus MAT-180 |  Sociology SOC-101  | Calculus I MAT-280 |  General Biology BIO-101