Bergen Community College student Wilson Burke is studying computer science with a career goal "to improve our culture's relationship with technology." As a student athlete, he is captain of the basketball team and plays the forward position. He is active on campus as a member of the Student Government Association (SGA) and the Multicultural Student Association. He is currently campaigning for SGA president. He is a graduate of Jack & Jill of America, Inc., a community of Black families that unite to do charity and volunteer work in local communities.
Burke's father attended Bergen and later taught as an adjunct professor of history at the College. "My father has always emphasized how important a resource Bergen is for students," said Burke.
When Burke was deciding if college was right for him, he knew Bergen was the right choice for him. "I was confident that Bergen was a strong choice for me to experience academia and where it could take me," said Burke.
Burke feels that the connections that he has made so far have made him successful at Bergen. "The people at Bergen have the students' best interests at heart," said Burke. "By the time I graduate, my professors, advisors, and peers will have given me a treasure trove of lessons and support that will help me to succeed." He expects to graduate in 2024.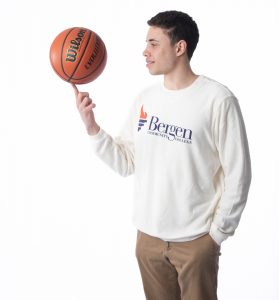 Based in Paramus, Bergen Community College (www.bergen.edu), a public two-year coeducational college, enrolls more than 13,000 students at locations in Paramus, the Philip Ciarco Jr. Learning Center in Hackensack and Bergen Community College at the Meadowlands in Lyndhurst. The College offers associate degree, certificate and continuing education programs in a variety of fields. More students graduate from Bergen than any other community college in the state.
# # #