An EKG (Electrocardiogram) Technician administers a variety of cardiovascular tests, including the electrocardiogram (EKG) which measures the electrical activity of your heart through small electrodes. The EKG records your heart's activity as a graph of lines, with spikes and dips known as waves.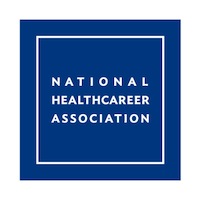 This program is included in the PCT course or can be taken as a stand alone.
Skills required:
Good communication and listening skills
Attention to detail
Can accurately and clearly record and document
Comfortable working with technology
Employers: Most EKG technicians work in hospitals or clinics providing direct patient care through EKG testing. Because EKGs are usually performed in response to heart issues, jobs are easiest to find in hospitals and other places where patients receive emergency and diagnostic care such as labs and diagnostic imaging centers.
Education: Students are eligible to sit for the national certification examination offered by NHA (National Health Careers Association).  
Job Outlook: The job outlook for EKG technicians looks excellent, as career opportunities for cardiovascular technicians and technologists are projected to grow 29% from 2010-2020. This is significantly faster than the average job growth for other occupations.
For more information about this program, click here to schedule an appointment with a Success Coach.