A Medication Aide is responsible for assisting nurses in providing care and medications.  Certified medication aides dispense oral, inhalation and topical medications, observe patients for drug reactions and report any changes in condition or vital signs to the nurses.  They also monitor the patient's vital signs, calculate medication dosages and stock the medication cart.  Certified medication aides also record what medications were given for the day and the dosage in the nurse's medication administration record (MAR) chart.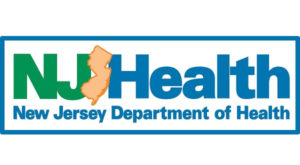 Prerequisite: CNA certification 
Skills required:
Excellent communication and interpersonal skills 
Be extremely detail-oriented 
Proficient in math
Possess knowledge of patient care procedures
Understanding of medical and pharmacological terminology
Employers: Medication Aides distribute patient medications in nursing homes, schools, correctional facilities or non-hospital assisted-living facilities.  
Education: This program is approved by the NJ Department of Health.  
Job Outlook: The job outlook for home health aides, particularly CMAs and other certified drug-handlers, is strong. Because of the increasing average age in the US, the Bureau of Labor Statistics expects the field to grow by over 20 percent between 2010 and 2020, which is much faster than the national average for job growth.
For more information about this program, click here to schedule an appointment with a Success Coach.