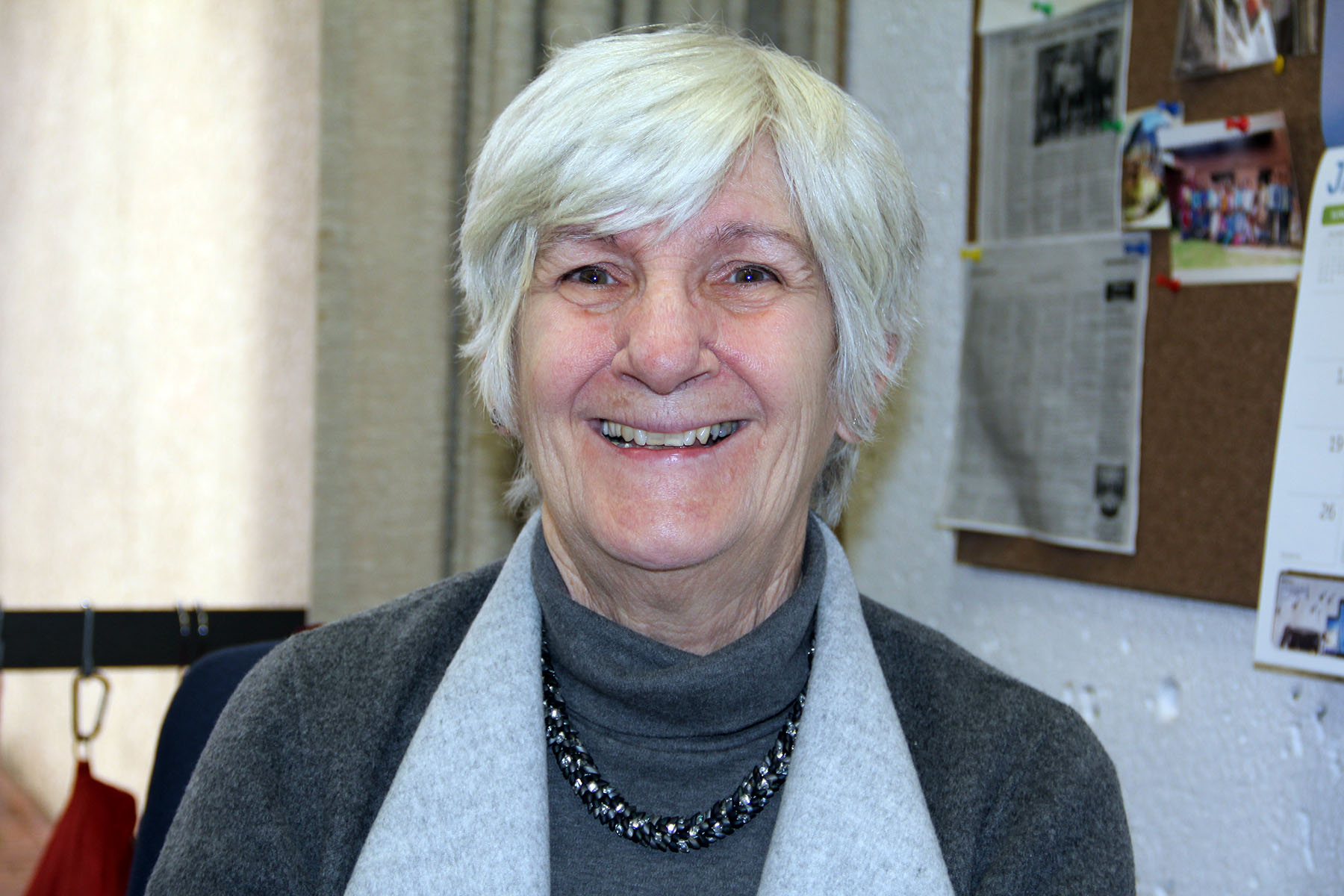 Sara Mastellone.
PARAMUS, N.J. – Bergen Community College Professor Sara Mastellone has received the John and Suanne Roueche Excellence Award from the League for Innovation in the Community College for her work developing new methods for students to read, write and present their ideas orally in mathematics.
"It is no secret that the completion of mathematics courses represents a barrier for students that have been underprepared for the task," Bergen Vice President of Academic Affairs Brock Fisher, Ph.D., said. "We applaud Sara Mastellone's efforts to improve student success in this vital area, and proudly award her the John and Suanne Roueche Excellence Award for 2019."
Mastellone, of Montclair, used three specific techniques to instruct students in mathematics including anticipation guides, a "gallery walk" for students to discuss answers to mathematics problems and presentations by groups of students collaborating to solve problems collectively. These methods allow students to become actively engaged in reading the mathematical problems in the textbook and understanding how to solve and express the answers, Mastellone said.
Working to collaborate within the College's mathematics department and across disciplines, Mastellone expanded the reach of the project into the College's English, English as a Second Language, and advanced language programs. Professors Tracy Saltwick, Melanie Walker, Afsheen Akbar, Bonnie MacDougall, Carol Miele, Leah Carmona, Maria Kasparova, Alina Malik, all of the "STEM cadre," have showed interest in and provided support for the initiative.
"I am pleasantly surprised to be selected for the Roueche Award and thankful to all my colleagues who were instrumental in making this project happen," she said.
Hired in 2010, Mastellone serves as associate professor of mathematics. She has instructed mathematics for 49 years at the grammar school, high school and college levels and was named "Who's Who of American Teachers" from 2000-06.  She is a member of the Association of Mathematics Teachers of New Jersey, the National Council of Teachers of Mathematics, the Association for Supervision and Curriculum Development and the National Association for Developmental Education. She is actively involved in community organizations for multicultural education and educational equity and diversity. Mastellone holds a bachelor's degree in psychology from Rutgers University and a master's degree in mathematics education from Columbia University.
The League for Innovation established the John and Suanne Roueche Excellence Awards in 2012. Recipients are recognized in a series of activities and promotions, and honored at special events at the League's Innovations conference each spring.
Based in Paramus, Bergen Community College (www.bergen.edu), a public two-year coeducational college, enrolls more than 13,000 students at locations in Paramus, the Philip Ciarco Jr. Learning Center in Hackensack and Bergen Community College at the Meadowlands in Lyndhurst. The College offers associate degree, certificate and continuing education programs in a variety of fields. More students graduate from Bergen than any other community college in the state.
# # #