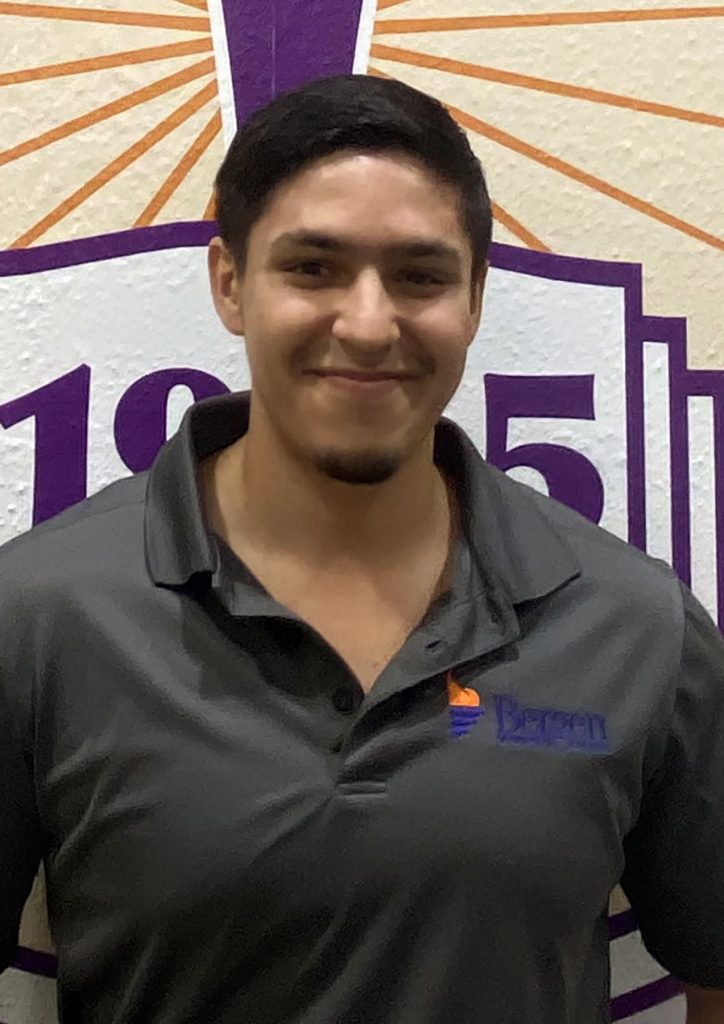 Juan Rivera III.
PARAMUS, N.J. – The Bergen Community College study abroad program, previously recognized by the federal government as one of the top producers of Benjamin A. Gilman International Scholarship awardees, has secured two new opportunities for students who may possess barriers to studying abroad. Data show students from community colleges represent only two percent of all undergraduates who study abroad, according to the U.S. Department of State.
First, the Cultural Services of the French Embassy has selected two Bergen students for its sixth annual Community College in France summer bootcamp program. Fifty-one students, including the College's Victoria Balkaran and Juan Rivera III, will participate in two weeks of sustainability-focused summer programs in France. The Community College in France initiative began in 2017 as a pilot with the country's engineering schools.
Balkaran, of Lodi, and Rivera, of Bogota, remain excited about the opportunity.
"As soon as I'd learned about this opportunity, I didn't hesitate one bit to learn more about the program," Balkaran said.
"I am super excited to be traveling to Paris," Rivera said.
The second opportunity, sponsored by the Institute of International Education (IIE), will assist up to 25 Bergen students in obtaining a U.S. passport to support their study abroad plans. Annually, the American Passport Project grant assists 1,000 students from approximately 40 U.S. colleges and universities. IIE sponsors the grant program to increase participation and diversity in study abroad so that all students can gain the academic and career benefits of international experience. IIE, a nonprofit, collaborates with a range of corporate, government and foundation partners across the globe to design and manage scholarship, study abroad, workforce training and leadership development programs.
Bergen Study Abroad Advisor Amparo Codding said the opportunities open doors for the College's students.
"I hope other students learn of the international education opportunities and explore them," she said. "It just takes curiosity, commitment and a strong application. One of the reasons why we submitted a proposal to participate in the U.S. Passport Project is that we want to spark the interest in study abroad as early as possible, to remove potential obstacles, and to help students develop a realistic plan. It can be done because it has been done by others."
Bergen has received numerous study abroad-based recognitions in recent years, including earning "Gilman Top Producer" status from the federal government. The program provides scholarships to outstanding U.S. undergraduate students who, due to financial constraints, might not otherwise participate in study abroad. To date, Bergen awardees have earned scholarships ranging from $1,500 to $8,000 and $53,000 overall. Students have studied in countries such as Costa Rica, the Czech Republic, Italy, Japan and Spain.
Based in Paramus, Bergen Community College (www.bergen.edu), a public two-year coeducational college, enrolls more than 13,000 students at locations in Paramus, the Philip Ciarco Jr. Learning Center in Hackensack and Bergen Community College at the Meadowlands in Lyndhurst. The College offers associate degree, certificate and continuing education programs in a variety of fields. More students graduate from Bergen than any other community college in the state.
# # #