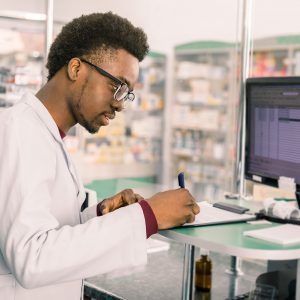 Are you considering a career in Healthcare? Are you currently employed as a healthcare professional? If so, please consider enrolling in one of the courses listed below to achieve your educational and professional goals.
The Division of Continuing Education and Workforce Development offers career training in health professions as well as career-accelerating professional development programs. Bergen Community College is aligned with multiple accrediting organizations providing industry-recognized credentials and professional development contact hours/CEU's.
Whether you are exploring a new career in health professions or are a seasoned expert, our courses provide quality, student-focused learning opportunities.
Bergen CE Health Professions has established community partnerships with healthcare employers to provide our students with real-world experience for in-demand job opportunities.
To request program information, please contact the Division of Continuing Education and Workforce Development at (201) 447-7488 or send an email request to HPCEprograms@bergen.edu
---
Health Professions Program Pathways:
Patient Care Technician/Associate Certificate Program
Health Professions Courses/Certificates:
Patient Care Courses
Pharmacy Tech Programs
American Heart Association Certifications
Health Professions General Courses
Certified Alcohol and Drug Counselor
Other Health Profession Courses
New!  Cannabis Dispensary Associate Training
We are now offering an Advanced Dispensary Associate certificate to prepare individuals with the skills and knowledge needed to succeed in cannabis retail. The program can be completed in just 8 weeks, and because it's 100% online, you can study when it's most convenient for you.
Register today and begin your cannabis education journey.
Health Professions Online Training
We also offer Health Professions online training that includes being placed in an internship rotation.   More than 20 certificate programs are available including: Medical Scribe, Telehealth Coordinator, Dental Assistant, Medical Assistant and more.  See a full list of the courses offered below.