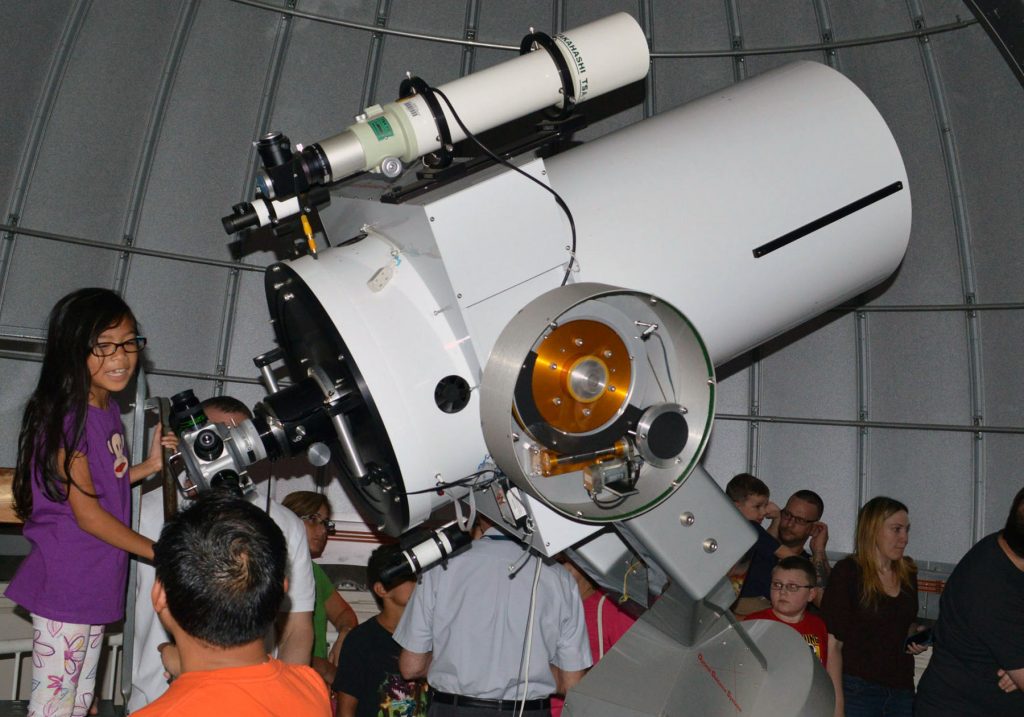 Stargazers can attend free viewings of celestial objects at Bergen Community College.
PARAMUS, N.J. – The stars come out at Bergen Community College on Wednesday and Friday evenings … without a celebrity in sight.
This winter, Bergen invites members of the public for free observations of celestial objects through research-grade telescopes at its Emil Buehler Trust Observatory (College Main Campus, 400 Paramus Road, Paramus) and the William D. McDowell Observatory (Richard W. DeKorte Park, One DeKorte Park Plaza, Lyndhurst). Bergen Professor Sean McLearie leads the observations on Friday evenings from 7 to 9:30 p.m. in Paramus and on Wednesday evenings from 7 to 10 p.m. in Lyndhurst.
Guests can expect to see objects such as the moon, Mars and the Andromeda Galaxy, though viewing conditions vary based on weather. The observatories remain open for regular viewing hours unless clouds or precipitation completely cover the night sky.
Bergen faculty have led public viewings in Paramus since the observatory's 2003 opening; the College assumed the Lyndhurst observatory's operations in 2015 under an agreement with the New Jersey Sports and Exposition Authority.
For more information on the observatories, email faculty organizer smclearie@bergen.edu.
Based in Paramus, Bergen Community College (www.bergen.edu), a public two-year coeducational college, enrolls more than 13,000 students at locations in Paramus, the Philip Ciarco Jr. Learning Center in Hackensack and Bergen Community College at the Meadowlands in Lyndhurst. The College offers associate degree, certificate and continuing education programs in a variety of fields. More students graduate from Bergen than any other community college in the state.
# # #