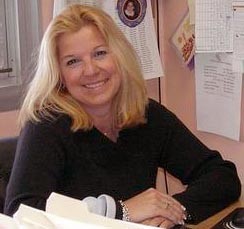 Sally Dionisio, Director and 4 and 5-year-old Group Teacher
I earned a Bachelor of Science degree in Early Childhood and Elementary Education from East Stroudsburg University and a Master's in Education in Higher Education, Leadership and Administration from Jones International University.
In 1982, I began my career at the Child Development Center as a Group Teacher. I was then promoted to the Head Teacher/ Assistant Director.  In 2010 I became the Director.
From a very young age, I have dedicated my life to taking care of children. I am very grateful and lucky to be able to have a career in the field of early childhood for over 35 years, I have enjoyed every minute of it. I believe if you develop and encourage a love of learning at an early age, it will inspire them to succeed in the future.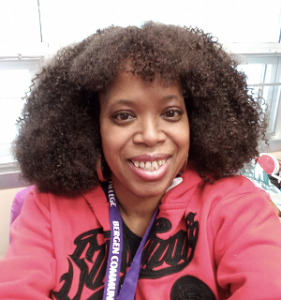 Darlene Tomlinson, 3-year-old Group Teacher
I have been an educator for thirty-two years. Professionally I am known as Mrs. T by colleagues and students.  My educational background includes a Bachelor of Arts Degree in Child and Family Studies from Louisiana Tech University and a Master of Arts Degree in Education from Saint Peter's University. Experience in this field includes 20 years as a Preschool/Pre-K teacher, one year as a Pre-K coordinator, four years as a Kindergarten teacher, three years as an Adolescent Counselor, two years as a Mild/Moderate Secondary Special Education teacher, one year as a fifth-grade permanent substitute teacher and one year as a second-grade teacher. My love of teaching is the driving force behind my educational longevity. I believe children are capable learners who express themselves using hands-on exploration through the environment as the child's "third" teacher. I am here to impart knowledge and to nurture your most precious resources…your children. As an employee at the Bergen Community College Child Development Center, I am blessed to be an integral part of an organization with amazing, professional, staff, phenomenal parents, and wonderful children who daily enter our halls of learning.
Shylah Oldano, 2 ½-year-old Group Teacher
I have earned a bachelor degree in Human Services, specializing in Early Childhood Education. My work experience revolves mainly around Early Childhood Education.  Most of my experience was gained working at Bergen Community College at Childhood Development Center since 2002. With this knowledge, training, and education, I will guide your child in a safe, educational, and fun learning experiences. We welcome parental involvement in developing a team effort for all involved, to provide the best environment possible for your child to grow!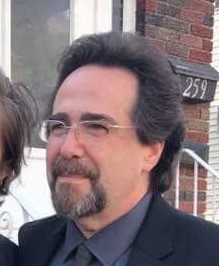 Jack Miller, Assistant Teacher
After working in the fashion industry for 20 years, I decided to leave the fashion industry and become a teacher. While taking classes at Bergen Community College, I was hired in 2003 has the Child Development Center's on call teacher. In 2005 I was hired and joined the staff as a full-time teacher. I have an associate's degree in early childhood education from Bergen Community College. I have a Bachelor's of Science degree from Thomas Edison University.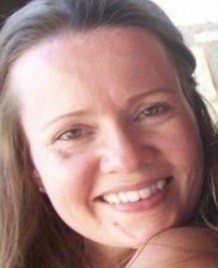 Kerry Sitaras, Assistant Teacher
I attended Bergen Community College and earned an Associate in Applied Science in addition to an award for Academic Excellence in Early Childhood Education. I have been with the Child Development Center since 2013. My primary goal is to help your child develop socially, emotionally and cognitively to their fullest potential and to promote our philosophy that "children learn through play". The CDC has a pleasant and welcoming atmosphere and I feel extremely privileged and grateful to be here. I find that I am caring, soft spoken with a calm temperament in addition to being supportive toward the children. I look forward to working with your children as well as watching them grow and learn.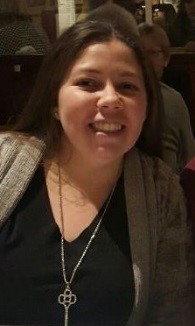 Idel Santiago, Assistant Teacher
I have an associate's degree in Early Childhood Education from Bergen Community College, as well as a Bachelor's degree from William Paterson University. I have been caring for children for as long as I can remember and I have a passion for helping children learn and develop their skills.  I have been apart of the Bergen Community College Child Development Center since 2016 and I can't wait to begin a new journey every year with every new child.