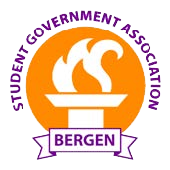 The Student Government Association (SGA) is the voice of Bergen Community College's students. We play an active role in the shared governance of the College.
The Student Government Association serves as a link between the student body and the college administration, and oversees the administrative aspects of student clubs and organizations.
The Student Government Association is committed to the concept of a democratic form to develop the academic, social, and cultural growth of the student body. The members of our organization are also committed to the fair representation of the student body, and the fulfillment of its needs.
Recognize What You Can Achieve.
2021-2022 SGA Executive Board Elections Are Officially Here!
It's that time of year! The 2021-2022 Executive Board application is now open! Students interested in running for the five executive board positions of President, Vice President, Treasurer, Chief Justice, and Executive Secretary are all open for the next academic year. Students need to be a Bergen student for the duration of the 2021-2022 academic year and have a GPA of 3.0 or better. Applications will remain open until 12 PM on Thursday, April 15th.
On March 10, 2021, the SGA passed the SGA Elections Guidelines which are the the rules and regulations for these elections. All students are welcome to learn more about the SGA election process by attending one of three Information Sessions. These sessions will inform potential candidates about the application requirements, timelines, election process, and more. All Info Sessions can be accessed from the Election Chair's WebEx Personal Room: https://bergen.webex.com/meet/mjara116633. Below are dates and times for the Info Sessions.
Tuesday, March 30, 2021 – 3 PM
Monday, April 5, 2021 – 4 PM
Thursday, April 8, 2021 – 10 AM
Questions about the election process can be sent to the SGA Elections Chair and Chief Justice Melissa Jara at sgachiefjustice@me.bergen.edu.
Click here to apply for the SGA Executive Board! Deadline April 15th at 12 PM!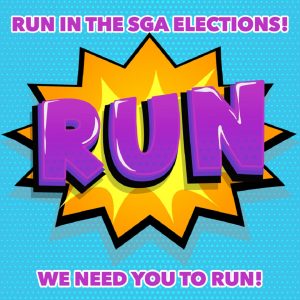 SGA Applications Now Open – Rolling Admissions
Student Government Association applications are now open for the 2020-2021 academic year for those interested in being a part of the SGA's Senate, Judiciary Board, and Student Activities Board! If you are interested in being an active voice for the student body, please apply! https://forms.gle/4Ux5Nm18qmhr8f8q6.
Follow us on Instagram @bergen_sga
---
2020-2021 SGA Executive Board
---
President
Name: Laila Metwaly
Program of Study: Biology
Email: sgapresident@me.bergen.edu
Phone: (201) 447-7452
Vice President
Name: Ha Kyoung Kim
Program of Study: Engineering Science
Email: sgavicepresident@me.bergen.edu
Phone: (201) 447-7452
Treasurer
Name: Elijah Serrano
Program of Study: Professional Studies – General
Email: sgatreasurer@me.bergen.edu
Phone: (201) 447-7452
Chief Justice
Name: Melissa Jara
Program of Study: Engineering Science
Email: sgachiefjustice@me.bergen.edu
Phone: (201) 447-7452
Executive Secretary
Name: Urimy Cha
Program of Study: Natural Sciences and Mathematics, General
Email: sgaexecutivesecretary@me.bergen.edu
Phone: (201) 447-7452
---
SGA Advising Team
---
Greg Fenkart
Coordinator, Student Development
Advisor – SGA Senate
Phone: (201)447-9270
E-mail: gfenkart@bergen.edu
Office Location – A101C, Pitkin Education Center
Ian Wolf
Coordinator, Student Conduct
Advisor – SGA Judiciary
Phone: (201)447-7464
E-mail: iwolf1@bergen.edu
Office Location – A101E, Pitkin Education Center
Jared Farra
Student Life Generalist
Advisor – Student Activities Board
Phone: (201)879-3060
E-mail: jfarra1@bergen.edu
Office Location – A-101B, Pitkin Education Center
---
SGA Documents
---